---
Cinema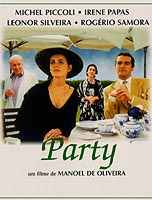 Portuguese cinema has its own very particular characteristics and, despite not having the media presence of the major American productions, still has its own small, but loyal, legion of fans throughout Europe. It is a type of cinema de auteur, which is more intimate and aimed at a specific public. The director Manoel de Oliveira, creator of films such as «Amor de Perdição» (Love of Perdition), «Francisca», «Canibais»(Cannibals) ou «O sapato de cetim» (The satin shoe) is, without doubt, the most representative name in Portuguese cinema in the world and one of the directors to win most awards in international festivals, such as those of Cannes and Venice.
However, there are also others who have also contributed to the making of Portuguese films. Examples include Fonseca e Costa, António Pedro de Vasconcelos, João César Monteiro, João Botelho, João Mário Grilo, Joaquim Leitão and Teresa Villaverde, who have been deserving of both the public's applause and the critics' pleasure.
To know more:

Camoes Institute: Cinema

Institute for Cinema, Audiovisuals and Multimedia
---

Photography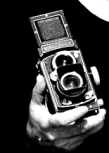 Photography gained a place in the world of Portuguese contemporary art in the 1980s. In the 1990s it definitely took its place as a major art form. Names such as Paulo Nozolino, Jorge Molder and Gérard Castello-Lopes are nowadays unquestionably references for the work of a new generation which includes Augusto Alves da Silva, Daniel Blaufuks, João Tabarra and José Manuel Rodrigues.
To know more:
Portuguese Centre of Photography
Visual Arts Centre


---
Among the many treasures kept at the National Museum of Ancient Art, there is one that is very special: the «Saint Vincent Panels». This is a work of art which was painted in the 15th Century by Nuno Gonçalves, and which is considered by many as one of the most important collective portraits in Portugal, imbued with symbolism and mystery. This masterpiece, dominated by the figure of Saint Vincent, has been the subject of many theses and controversies. However, as regards what the sixty figures in the painting represent, opinion is unanimous: it is a unique painting, the highlight of which is superb characterisation and great mastery of composition.

Nuno Gonçalves is thus considered today as one of the most brilliant geniuses, not only from within the history of Portuguese, but also European, painting. Curiously, Nuno Gonçalves and his work were sunk in anonymity for more than four centuries until they finally came to be admired, studied and given the status of supreme icons of Portuguese culture.

Throughout the centuries Portuguese art has been deeply affected by artists such as Álvaro Pires de Évora (16th Century), Grão Vasco and Josefa de Óbidos, (17th Century) and Vieira Portuense (18th Century). The 19th Century was dominated by artists such as Silva Porto, Columbano, Souza Pinto and Malhoa, along with many others.





The belated recognition which affects so many artists appears to have been the lot of some of the greatest names in Portuguese art. Amadeo de Sousa-Cardoso, one of the key names in 20th Century painting, and who died in 1918 at the age of only 31, was also almost unknown until a few decades ago, when his paintings started to awaken true passion. Some months ago, an exhibition dedicated to the painter and curated by the Calouste Gulbenkian Foundation was a magnificent success. So many people wanted to see the exhibition on the last day and were waiting to get into the Foundation, that, in an inedited gesture, the exhibition doors were kept open all night so that everyone would have the chance to admire the paintings of Sousa-Cardoso.

Someone who never complained of not being understood and admired in his lifetime was Almada Negreiros. This charismatic figure is perhaps the most popular and well-known in the media - even to the less specialised public - when talking of 20th Century Portuguese art. A century, what is more, that Almada Negreiros (1883-1970) spanned. His popularity is based in large part on the wisdom with which he managed to ally a profound understanding of the values of modern times to a fondness for traditional aesthetic and ideological values. A difficult balancing act, which would provide him, like no other Portuguese artist of his time, with a visibility which was also ensured by the extensive work which he produced: plastic, poetic, literary and theoretical, as shown in his paintings and in design, ballet, poetry and prose, in essays, and in theoretical and critical reflection.

Unforgettable also is the work of Maria Helena Vieira da Silva, whose work is permanently on show at the museum of the Vieira da Silva-Arpad Szenes Foundation in Lisbon, which was established after her death in 1992. A painter of the so-called «Second Paris School», Vieira da Silva went at an early age to study in France and ended up living there all her life, except for a short sojourn in Brazil during the Second World War. Her work, marked by essentially urban themes, showed a concern for space and depth from the earliest days.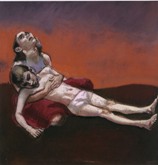 Also a guaranteed success are the exhibitions of Paula Rego. This painter, who has lived in London since the 1990s and who once said: «I paint to give a face to fear», is nowadays one of the most recognised names in national and international art. She was further recently considered in England as one of the four best living painters in the world. Her work, which has been jokingly referred to as «delirious narrative figures which inhabit disturbing personal and feminine universes», has the special ability to perturb and bewitch. It is strange and mysterious. At certain moments there is a dizzying sweetness. At others, a scary aggressivity. For Raquel Henriques da Silva, Professor of the History of Art at the Faculty of Social and Human Sciences of the New University of Lisbon, Paula Rego «is an artist who has decided, at an advanced stage of her career, to do just what she feels like doing. And what she feels like doing is telling stories through painting.»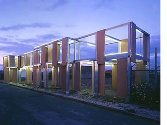 However, Portuguese contemporary art is not just made up of these names. There are others, such as Júlio Pomar, António Dacosta, Ângelo de Sousa, Mário Cesariny, Eduardo Batarda, Julião Sarmento, Ilda David, Graça Morais, Pedro Cabrita Reis, Calapez, Ana Vidigal, Fernando Calhau, and Álvaro Lapa, who are some of the key figures in contemporary Portuguese art and whose works can be admired in the principal national museums and galleries.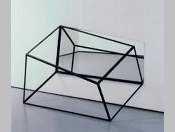 João Penalva, Miguel Palma, Paulo Mendo, João Paulo Feliciano, Olaio, Toscano, Susana Mendes da Silva and Francisco Tropa, as well as many others, are also noteworthy on the national artistic scene. Using mixed-media installations, ideally video, photography, sound and countless new electronic technologies, these artists are working on a form of art which is still little understood by the layperson but lauded by the critics.

In the area of sculpture, in which the role of Soares dos Reis (1847-1889) is unforgettable, nowadays there are sculptors such as Jorge Vieira, José Pedro Croft, Rui Sanchez and Rui Chafes, all with careers consolidated at both a national and international level. There is a further group of female sculptors who are constantly receiving critical praise, such as Gabriela Albergaria, Fernanda Fragateiro, Patrícia Garrido and Joana Vasconcelos.
To know more:
Calouste Gulbenkian Foundation: Calouste Gulbenkian Collection
Calouste Gulbenkian Foundation: Museum of Modern Art
Museu do Chiado: National Museum of Contemporary Art
Institute of Arts
Belem Cultural Centre
Serralves Foundation
Soares dos Reis National Museum


---
Theatre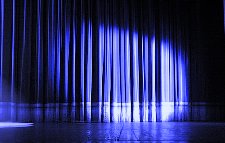 Portuguese theatrical tradition is lost in time. Perhaps inherited from the Romans, who built amphitheatres from the North to the South of the country and transmitted their love for stage arts to the Portuguese, be it tragedy or comedy. What is certain is that in the 16th Century, right in the heart of the Discoveries period, the King D. Manuel would never miss a piece by Gil Vicente (1465-1536), today considered as the «father» of Portuguese theatre. His plays (called autos) mirrored as nothing else did the society of the time and even today Portuguese students, when studying his work, enjoy the sayings and wordplay of such different characters as the Jew, the Nobleman, the Tattler, the Devil, the Priest or the Sailor.
In 1587 António Ferreira (1528 - 1569) wrote the first Portuguese Renaissance Classical tragedy, Castro, inspired by the mutual love of D. Pedro I and D. Inês, which was translated into English in 1597 and, at a later date, into French and German.
Interest in the theatre grew as time went by and in 1755 D. José opened the Paço da Ribeira Royal Theatre, better known as the Tagus Opera, as it was located by the river, and it was the most luxurious and innovative building of its kind in Europe. Unfortunately, it was completely destroyed seven months later after the 1755 Earthquake.
Later, it was to be Almeida Garrett (1799-1854), founder of the «General Conservatory of Dramatic Art» and the D. Maria II National Theatre in Lisbon, who completely revolutionised Portuguese cultural policies with his work «Frei Luís de Sousa», one of the great Portuguese plays..
In the present day, theatre is constantly changing in Portugal and there is great diversity, both in terms of companies and in terms of festivals. With regard to existing theatre groups, there are various groups which have made their presence felt in contemporary Portuguese theatre and which have refreshed its outlook, which until the 1990s was dominated by charismatic directors from the «independent groups». Organized theatre festivals include Festival Alkantara, the Almada Festival, FITEI (Porto) and Citemor (Montemor-O-Velho), which play host to what is best in theatre both in Portugal and in the world.

To know more:
National Theatre Museum


---

Fashion





Twice a year, Lisbon transforms itself into one big catwalk where literally the latest fashions of Portuguese designers are on show. «Moda Lisboa» or «Lisboa Fashion Week» - now into its 27th year - are ever more important in the international fashion calendar. A little more than three decades old, Portuguese fashion has found its own space and is nowadays a major feature of national artistic production. In Porto, «Portugal Fashion» brings together the textile industry and the latest trends in fashion, with Portuguese designers using Portuguese textiles and the industry utilising the talents of these stylists. Names such as Ana Salazar, Manuel Alves, José Manuel Gonçalves, José António Tenente, Fátima Lopes, Maria Gambina and Miguel Vieira have been a reference for a younger generation of new talents which includes Alexandra Moura, Lara Torres and Pedro Mourão.
To know more:
Lisboa Fashion
Portugal Fashion


---

Design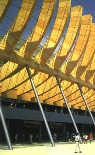 If you wish to learn about the best and most innovative in Portuguese design, our suggestion is to start by going for a walk in the Bairro dos Santos quarter in Lisbon, where you will find most of the shops and schools of design huddled together and where on the last Thursday of each month the day extends until 10 at night, in a lively scene which includes afternoon shows, open shops and restaurants with exclusive menus. The district is already known as the «Design District» and is living proof of the talent, imagination and will of Portuguese artists. Names such as Marco Sousa Santos, Fernando Brízio, Miguel Vieira Baptista, Ricardo Mealha and Ana Cunha are some of the heirs to Portuguese design and who cite Daciano da Costa as a pioneering spirit and one of the most important Portuguese designers of the 20th Century.


To know more:
Experimenta Design